Welcome to Trollhunters Wiki!
This is a new wiki, just starting out, so if you see we do not have certain information on a page, please add it!
About the Show
From the limitless imagination of acclaimed filmmaker Guillermo del Toro comes a tale of two worlds set to collide in the epic saga DreamWorks Trollhunters. When ordinary teenager Jim Lake Jr. stumbles upon a mystical amulet on his way to school one morning, he inadvertently discovers an extraordinary secret civilization of mighty trolls beneath his small town of Arcadia. Suddenly destined to play a crucial role in an ancient battle of good and evil, Jim is determined to save the world – right after gym class. A must-see viewing event for the entire family, DreamWorks Trollhunters will bring viewers of all ages around the globe into the rich and creative world of this all-new Netflix original series, premiering worldwide December 23, 2016.
Featured Article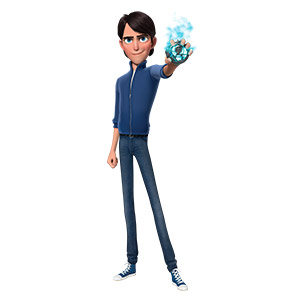 Jim Lake is the main character of DreamWorks Trollhunters. He is a teenage boy who discovers a magical amulet, which has chosen him to be the Trollhunter, a warrior who will protect the world from evil Trolls and goblins.
Categories
Recent Blog Posts
I've been a fan of the show since it first debuted- I watched the whole first season in two and a half days and I'm not afraid to admit it. I'd like …

Read more >
Trollhunters on Social Media
Twitter [1]
Rules
Please read the rules before joining and editing the wiki!
Poll
What do you think so far of the show?
Latest Images
Affiliates

Norwegian Trollhunters wiki [2]
Disclaimers
You are required by law to be 13 or older to make an account on Wikia. This is passed under the COPPA policy. If you are under 13, you will be blocked. If you are 13 or over, we encourage you to make an account.
We are also a 100% fan site and are not affiliated with DreamWorks in any way.
Ad blocker interference detected!
Wikia is a free-to-use site that makes money from advertising. We have a modified experience for viewers using ad blockers

Wikia is not accessible if you've made further modifications. Remove the custom ad blocker rule(s) and the page will load as expected.